Involved in Northern Ireland trade?
As the Brexit deadline approaches and negotiations push on, the role of the Joint Committee (JC) becomes ever more important. It is the role of that committee to define and agree how the NI protocol will translate in to day-to-day working. It is a vital role and one that will shape the trading potential of NI generally. It is important for the JC to have a good understanding of current flows and be able to identify (and mitigate) the risk wherever possible. To this end, we have been commissioned by the Department for the Economy to carry out a study and impact assessment, see letter of engagement below.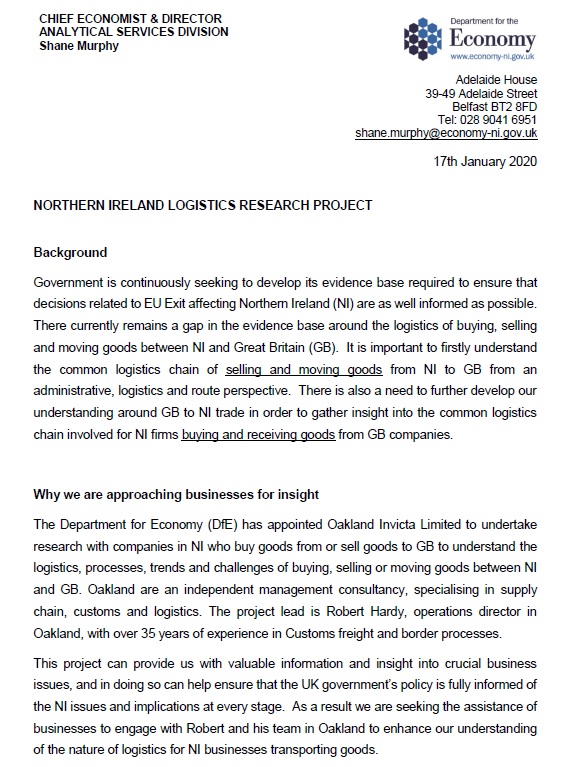 This is your opportunity to be involved. This is your opportunity to have your flows considered as part of the impact assessment and therefore shape the next steps in the process.
Please click HERE to complete our online assessment tool. This will allow us to include your data and to form a fuller picture of the challenges (and opportunities) presented by the NI protocol.
Thank you for taking the time to be involved.
Robert Hardy, Operations Director